Q:
Why should my business use Ecommerce?
There are millions of people using the web to find businesses and their products. Why not allow them to purchase right now on your site? Without Ecommerce your business is losing potential sales to your competitor who offers this service. Ecommerce makes purchasing easy and instant for your customers. With the use of TotalSnap you can create direct Ecommerce on your website; which will lower abandon rates when compared to redirect purchasing from secondary sites like Pay Pal.
Q:
Can I use Ecommerce on my Facebook page?
Yes...with TotalSnap you have the tools for selling your product or services on your Facebook business page. With an average Facebook user having 130 friends, Facebook allows you to harness the power of referral based marketing. With a presence on Facebook, your customers will be able to find you easily, refer your products and services, and Buy Now...
Mcommerce stands for Mobile commerce. It is the new emerging Ecommerce market. With millions using their mobile phone to access the web, businesses need to have mobile friendly websites and Mcommerce. Without Mcommerce, the 5% of traffic generated from mobile users is not generating orders. Use TotalSnap's mobile friendly micro-site and Mcommerce application and your customers can easily connect and buy with your business while they are on the go.
TotalSnap Custom eCommerce Solution
With Millions of people shopping on the internet; don't lose potential online sales because you don't have eCommerce. More and more online customers are using their mobile phones to find out information about your business. A
mobile phone friendly website
with Mcommerce enables your customers to access your business's website on the go... Whether it's "one click" calling, driving directions to your business using Google Maps, or purchasing your products and services online, a mobile phone friendly website makes it easy for your customers to do business with you.
Features & Benefits:
Easy to use Interface - Designed for simple set up for you and to enhance your customer experiences.
Products and Services Page - Supports eCommerce on website photo gallery and you can use remote credit card processing from your mobile phone.
Customizable Shopping Cart - Custom designed to meet and reflect your business needs.
Direct Purchasing - Lower your shopping cart abandon rates with direct buying from your website.
Facebook Integration - Allows customers to instantly buy products from your Facebook business page and share that purchase with friends.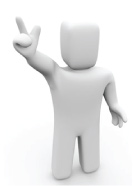 More Information: